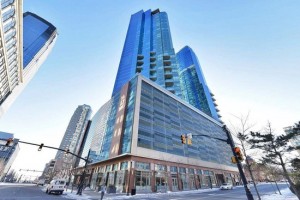 Founded in 1986, Interstate Drywall Corp. has become one of the largest specialty drywall contractors in the Northeast, serving New York and New Jersey. Interstate Drywall Corp. is a business built on integrity and teamwork, working every day to provide superior service to our clients. With every project, we strive for on time project completion, while staying within budget from start to finish.
Since founded, Interstate Drywall Corp. has provided over one billion dollars of interior construction, specializing in interior drywall and specialty ceiling services. Employing over 300 people, our dedicated workforce is committed to providing high quality services and experiences for all our clients by fostering the industry's top professionals. Interstate Drywall Corp. brings a plethora of experience to the construction industry and continues to provide the region with the most highly skilled workforce led by a team of experts in all facets of the business.
WE ARE 100% EMPLOYEE OWNED
As employee owners, we feel a deeper connection to our projects, our clients and each other. There is a sense of community and care between us. We have a fiduciary responsibility to our shareholders to act ethically and are proud of our transparent and collaborative culture. Our employees think and act like owners, which translates to a higher standard and an elevated customer experience. We look out for our clients and each other.
One of the focal points of our benefits package is our ESOP program. An ESOP (Employee Stock Ownership Plan) is a tax qualified employee benefit plan (similar to a profit-sharing plan) that gives employees beneficial ownership in the company. As an ESOP company, our employees receive a supplemental retirement plan in addition to their 401(K) and comprehensive benefits package… at no-cost.
Interstate Drywall's ESOP is more than a retirement plan. It is a well-planned, intentional program created to share the company's success with ALL employees.