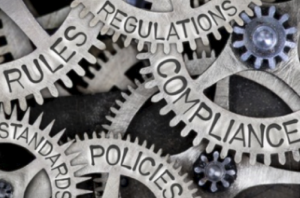 Interstate Drywall Corporation focuses heavily on compliance and safety in the workplace, especially on the job sites. IDC is choosing to partner with Guidepost Solutions, a global investigations, compliance and monitoring consulting company, in order to maintain compliance in all areas of the business and educate employees about new laws and safety regulations.
Guidepost Solutions ensures that all projects comply with a wide and overlapping range of federal, state and local laws and regulations. Every component of the business is monitored to identify and address fraud, financial malfeasance, violations of laws and ethics, waste and abuse. Guidepost Solutions has a trusted and integrated team of attorneys, field investigators, forensic accountants and engineers to monitor all project and company activities.
Guidepost Solutions is serving as a labor compliance and construction quality monitor for IDC to oversee operations and provide insight to mitigate risk. From their many years of experience, IDC is confident Guidepost Solutions will help maintain integrity throughout projects and business activities and promote compliance with applicable laws, rules and regulations.